[one_fourth] [custom_frame_left]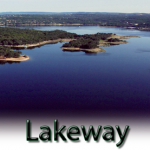 [/custom_frame_left] [/one_fourth] [three_fourth_last] [pullquote align="left]What hill country living is all about; Lakeway offers it all with wonderful neighbors, culturally-rich community, all coupled with lake-style living…
[/pullquote]What hill country living is all about; Lakeway offers it all with wonderful neighbors, culturally-rich community, all coupled with lake-style living. You get proximity to Lake Travis where you can play all day on a jet-ski or in a boat. You can camp, fish, hike and explore to your heart's content in this majestic hill country setting.
Lakeway offers some of the finest suburbia living in Austin with wonderful estate-style homes and well-planned development. The family lifestyle offered in Lakeway is second to none and you can rest assured that your kids will have plenty of opportunity in Travis County Schools.[three_fourth_last]
I would love to help you find your new home or list your current home in Austin. Please view the map below to locate available homes in this neighborhood, or click the valuation tab below to assess the value of your current home. If you find something you're interested in, post it on Facebook and see what your friends and family think!
Please call me if I can be of further assistance to you.
Richard Spencer
(512) 826-4334
[divider] [one_fourth]
[/one_fourth] [one_fourth]
[/one_fourth] [one_fourth]
[/one_fourth] [one_fourth_last]
[/one_fourth_last] [divider]


[divider_top]