[one_fourth]
[custom_frame_left]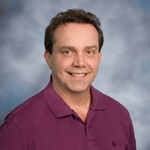 [/custom_frame_left]
[/one_fourth]
[three_fourth_last]
Richard Spencer
The Austin Texas Home Hunter
Excellence in Real Estate
Selling or buying a home can be challenging and difficult to navigate if you are not prepared. An experienced real estate agent can expertly maneuver through the current market conditions and be your best ally when it comes to making the largest financial decision of your life.
Hello, my name is Richard Spencer and I have many years of real estate experience in Austin Texas. I am an expert in helping people buy and sell real estate in many of the neighborhoods in and around Austin. As your agent, my top priorities are to: thoroughly understand your needs, provide you with valuable neighborhood-specific knowledge so you can make an educated decision, and advocate for your current and future interests. Discover the difference and allow me to represent you in your next purchase or sale. I am confident you will quickly appreciate the value of my expert experience and knowledge.
Relationships
Customers for life: Every one of my clients is unique, and that is exactly how I will treat you. I am proud to say that a large percentage of my business comes from past clients and referrals. These are clients who choose to use my services time and time again and who are not afraid to refer their family, friends, and neighbors to use my services as well. While providing results for my clients is my ultimate goal, I measure my success by the relationships I build along the way.
I believe that trust and great communication are the cornerstones of any successful relationship. You can count on me to consistently represent your best interests and provide you with the information you need in a manner that suites you best.
Commitment
My commitment to you: In the least amount of time possible, I will get you the best price on a home that is perfectly suited to your needs and lifestyle. Not just for today, but for years to come.
Results
Top-notch service and results: I have the tools, skills and experience to make your real estate dreams come true. Even in a challenging market, I can simplify the process for you.
Thank you for visiting my website. If you are moving to Austin Texas or if you have lived in Austin your entire life, I can help you sell or find your next home. I would love the opportunity to show you the difference my expert experience and skills can make.
Sincerely,
Richard Spencer
E-mail Me: Richard Spencer
Phone: (512) 826-4334
[divider_top]